Housing and Care Programs
Our goal is to support residents in living life to the fullest. Learn more about our housing and care programs across our British Columbia and Alberta locations below.​
Independent Living includes housing and hospitality services designed to support independence, wellness, and the active aging journey. Our beautiful studio, one- and two-bedroom suites offer the perfect modern designs to suit every lifestyle.
Assisted Living offers independent housing and hospitality services, with the addition of personal care for residents who require assistance with daily activities. Our studio, one- and two- bedroom suites are designed to suit every lifestyle.
Long-Term Care is best suited to residents who require 24-hour professional nursing care and support. Partnering with families to develop personalized care plans, our professional care team assist with medications and treatments for prevailing health conditions and provide a convenient liaison with doctors and other health care professionals to address our residents' needs.
Supportive Living provides housing, hospitality and 24-hour professional nursing care for residents who are no longer able to remain safely at home. Our holistic care model ensures we support their physical, social and emotional wellbeing, and deliver meaningful personalized care every step of the way.
Memory Care provides holistic support for residents living with dementia. Our compassionate team is trained to assess, listen and collaborate with residents and their families to create personalized care plans, and deliver them in the most responsive and meaningful way.
Respite suites and services are available for residents who require short-term respite, convalescent or palliative care. These care services provide a caregiver, family member or resident with the comfort and support they need.
Hospice care is person-centred and strongly responsive to the needs, preferences, culture and personal values of the resident and their family. A collaborative, interdisciplinary team takes a holistic approach focusing on the physical, social, spiritual, and practical needs of the resident.
Home Care assists residents with remaining independent in their Golden Life home as long as possible. Custom, personalized services are delivered in the privacy of a resident's suite, and can be purchased privately or through a publicly funded program.
Adult accommodations for the active renter are available at select Golden Life Villages! Live comfortably and effortlessly in a community that offers desirable amenities and support services.
Our housing and care programs provide seniors of all ages the opportunity to live their best life.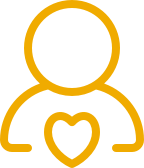 With programs that support physical, social, spiritual, and emotional wellness, residents can age in a way that is meaningful for them. Our state-of-the-art buildings offer natural light, welcoming common spaces, secure outdoor areas and top of the line supplies.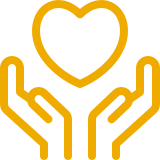 Individualized care plans are crafted based on a resident's values, beliefs, and individual background. We make it personal and support you every step of the way.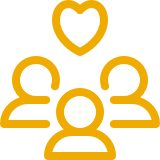 Through our recreational activity calendar, or unparalleled dining experiences, stay personally connected with friends and family. We encourage their participation and welcome them at our villages.